Intimations Dance

is modern/contemporary dance company creating and performing new original choreography throughout the Greater Boston area

throughout the Greater Boston area. Intimations Dance uses a collaborative approach to to creating new language inspired by improvisation, our stories and our social concerns. The company hosts the annual National Choreography Month (NACHMO) Boston performance series and regular open company classes for the community. Intimations Dance is a fiscally sponsored project of Fractured Atlas and

contributions to our work are tax-deductible

to the extent permitted by law. Learn more

about Intimations Dance

,

the company

, and our work.
Upcoming Events
Dance Takeover at Aeronaut Brewing CompanyJanuary 31st, 2015, 6-12am
Aeronaut Brewing Company, Somerville, MA
Reserve Tickets (free!)
Come out for great beer and multidisciplinary dance performances!
Presented by NACHMO Boston
6:00-8:00pm
Intimations Dance
/ Michael Figueroa / Sarah Mae Gibbons / Wisty Andres
Featuring live musicians Blain Crawford, Sue Buzzard, Victor Hernandez, Juan Dhas and Sean Peters. Live feed projection in the tap room with VJ Alex Ezorsky.
8:00-9:00pm
Paradise Lost: A Movement Collective
9:00pm-12:00am
Dance Party with
DJ Univers-AL
!
National Choreography Month BostonFebruary 6th & 7th 2015, 8pm
Green Street Studios, Cambridge, MA
New dance created in one month by company members Caroline Carbo and Nikki Girrior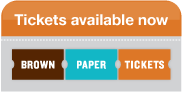 Inclined | IntimationsMarch 13th & 14th, 2015, 8pm
Winter Performance Series
Julie Ince Thompson Theatre at the Dance Complex
Cambridge, MA
Buy tickets!Dance Around A Square:
A Holding Hands Event
April 10, 11, 12
~ multiple times and venues
Performances at The Dance Complex & Green Street Studios featuring new and established voices in Boston dance, alongside NYC-based
Teresa Fellion DanceResults from our aMaSSiT Residency work at the Dance Complex